Powerful Feedback for Successs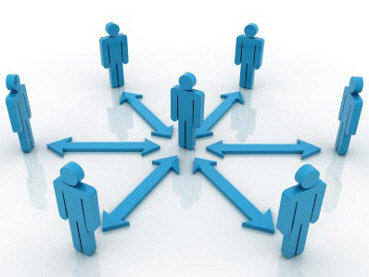 What Is a 360-Degree Evaluation?
Companies have traditionally relied on a top-down system of appraisal in which an employee's performance is measured solely by his or her supervisor's evaluation.
The recognition that there are many sources of data about a manager's performance, however, led several years ago to a new approach in employee assessment and development – the multi-rater or "360-degree" evaluation.
A 360-degree survey obtains ratings from the people above (supervisors), below (subordinates), and around (peers) a manager to create a full sphere of feedback.
The manager can compare this information with his or her self-assessment and use the resulting feedback to guide work performance and skill development.
How You Benefit
We don't always see ourselves as others see us, and a 360-degree survey allows managers to understand how they are perceived by everyone they work with, not just their supervisors.
Since motivating employees to produce results and enlisting the cooperation of peers are key to a manager's success, an instrument that allows managers to determine where they are interacting effectively with their coworkers and where they may be missing the mark is extremely valuable.
How Is It Administered?
The online assessment gathers data about management performance from both the participant's (manager's) point of view and the views of associates (peers, direct reports and supervisors).
Areas covered by the survey commonly include the participant's effectiveness in planning, goal setting, leadership, communication, team development, delegation and other key behaviors. A typical survey presents a series of statements about specific management behaviors and asks the rater to indicate the degree to which the manager possesses that skill or uses it effectively.
Results are in the form of rating scales presented in a detailed report that outlines strengths and developmental opportunities. The participant's results are compared with those of the other raters.
Best Practices
According to the Center for Creative Leadership (CCL), the following guidelines ensure optimum success when performing a 360-degree evaluation:
Clarify the purpose for everyone involved
Clarify rater anonymity, accountability, and selection
Prepare participants
Review and interpret feedback results
Develop an action plan
Follow up on the action plan
Note: 360-degree surveys are not used for making promotional or disciplinary decisions.
Call (610) 642-3040 for more information on 360 Evaluations.