The Myers-Briggs Type Indicator® (MBTI®) is the most widely used personality assessment in the world.
With a proven record of reliability spanning more than 50 years, it offers a foundation for understanding individual differences and applying that understanding to the ways people think, communicate, and interact.
Versatile and dependable, the MBTI® tool sets the stage for lifelong learning and development.
Individuals and organizations, including many Fortune 500 companies, use more than 2 million assessments worldwide each year.
Dr. Weiman, through a special arrangement with the publisher of the MBTI®, has made it possible for you to take the Myers-Briggs® online right now.
After completing your assessment, you'll receive your report via e-mail, and then have a 30-minute feedback session to learn how to apply your MBTI® to enhancing your success as a leader.
You may have seen other sites that offer a "version" of the MBTI®, but unless the administration is using the copyrighted materials of Consulting Psychologists Press, you aren't getting the real deal.
Why is the MBTI so important for leaders?
You have specific skills and talents that you and everyone else around you can see. Your skills are the "technical" part of your job… like the ability of a sales director to motivate his staff to close more sales. Or the ability of a finance director to create effective budgets.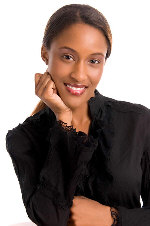 But what about the gifts you have that aren't as easy to see?
Every individual has a special way that they view and interact with the world. And because of how the mind works, some of that information is readily available, and some of it isn't quite so apparent.
The MBTI® is a method for understanding some of the "driving forces" of your personality. Like why some people are energized by being around others.
Yet others can be drained by too much interpersonal contact.
You may know which of those two types you are — and even be a mix of the two!
And when you learn about the different parts of your personality and how they work together, you will have powerful information you can use to lead and manage with more energy and effectiveness.
Here are some of the benefits of the MBTI® Interpretive Report and Feedback:
You learn how you gain and use energy.

Knowing this helps you decide what work activities will likely appeal to you the most.
Are you more energized by being around people? Or by being alone with your own thoughts and ideas?
Depending on your preferences in this area, you can strategize how to supervise others in a way that makes the best use of your own style.
You won't fight the tide anymore … you'll be swimming with it!

You learn how you prefer to gather information.

Once you understand this part of yourself, you'll be able to decide on the most effective ways of gathering information as you prepare to make business decisions.
Are you more interested in the facts of a situation? Or maybe you trust your own instincts more than the facts?
Your preferences in this area can help you decide what kinds of marketing and sales information are easiest for you to manage, and what to do about the kinds of data you enjoy working with least!

You learn your preferences for making decisions.

Do you tend to use a logical, objective analysis, or do you tend to use person-centered values?
Knowing this, along with expert feedback, will help you decide how to mobilize resources effectively for making decisions, solving problems and working through organizational changes.

You learn your preferences for relating to the outside world.

Are you orderly and organized? Or flexible and adaptable? Maybe a little of both?
Your report and feedback will help you decide how to channel those preferences into success in your current role.
For $97 you will receive:
The Myers-Briggs Type Indicator® Interpretive Report
Click Here to view a sample 18-page report.
A 30-Minute One-on-One Feedback by Phone with one of Weiman Consulting's assessment specialists.
Are you ready to learn the keys to achieving your goals with less effort, and more effectiveness?
Click here now to order your MBTI® Interpretive Report and Feedback:
Once you have placed your order, you will be directed to our secure Assessment Center where you can complete your Myers-Briggs right away.
Questions? Please contact me at (610) 642-3040 Contact Us.
Read the FAQ about Myers-Briggs Type Indicator Assessment & Feedback.