Real Learning, Real Change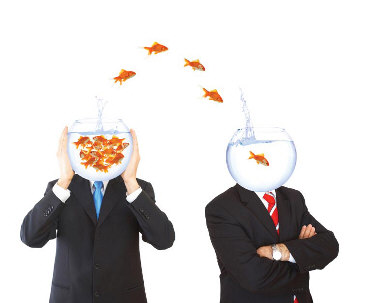 How Are Dr. Weiman's Seminars Different?
Sustained change is the goal of almost all seminars and trainings. But you have probably had the experience of hiring a seminar leader who succeeded at entertaining your staff without helping them change.
I maximize opportunities for sustained changes by working with you in advance to make sure goals and expected outcomes of the training are clear. A needs assessment is conducted before the seminar is delivered, and I provide post-seminar feedback for helping change behaviors and improve outcomes. If you want a dynamic, engaging speaker who delivers results with impact, contact me when planning your next educational event.
Seminar Topics
Communicating with Impact:
This program covers how to improve the efficiency and effectiveness of business communication. Demonstrations and practical applications of communication theories help participants learn the most effective ways to reach others with any leadership or management message.
The benefits of the program are to reduce the amount of time, labor and money wasted on ineffective or inefficient communication.
Coaching for Success:
This program teaches the value of coaching direct reports and how to do it. Benefits of the program are that leaders learn how to stop solving the problems others bring to them and instead encourage direct reports to develop alternative solutions and implement intelligent choices.
The Psychology of Connecting with Clients:
It's more important now than ever to make sure that everyone on your staff is connecting with clients in a way that creates long-term and "poach-proof" relationships. This seminar discusses what makes clients "stick" with certain companies and not others. Your staff benefits by learning easy to implement ways of building long-term client loyalty.
Stress Reduction:
In today's working environment, leaders are continually trying to do more with less, which can increase stress. This seminar explains what the "stress reaction" or fight-flight response is, and gives specific tips on how to identify and reduce workplace stressors. The benefit of this program is reduced conflict and time off due to stress, and a more focused and effective staff.
Values:
There's abundant evidence that companies that operate from solid values out-perform companies that don't. In fact, the most trusted firms in America are typically among the most profitable ones as well, and they are well known for their values-based operations. This workshop helps your company identify core values and align operations with those values.
Diversity:
This highly interactive program is delivered by me and my colleague, labor attorney Mignon Groch. The main goal of the program is to train supervisors in how to avoid discrimination lawsuits by understanding what constitutes discrimination, learning how to document problems and solutions correctly, and how to establish effective working relationships with supervisees.
Click here to download a PDF about the Diversity Program.
I also create custom programs to meet the individual training needs of clients.
Testimonials: What Clients Say About Dr. Weiman's Seminars
I have been presenting effective workshops and seminars for more than 20 years to organizations like Siemens, the Greater Philadelphia Chamber of Commerce, the University of Pennsylvania, National Penn Bank, the Pennsylvania Association of Community Bankers, the Main Line Chamber of Commerce, and numerous other private companies, professional corporations and non-profit organizations.
Here are comments from just a few seminar clients: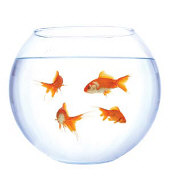 "Dr. Weiman's presentation was direct, practical and memorable.
Exactly what we were seeking. Filled with real-life scenarios, he gave us powerful tools for setting and achieving goals that can enhance the growth of our firm, and ways to measure if we are following through with our plans."
— Charles F. Forer, Esquire
Eckert Seamans Cherin & Mellott, LLC
"Dr. Weiman, your program was packed with phenomenal ideas!
to our Leadership Roundtable. Your formula for success gave our participants valuable tools to use in their organizations."
— Marycarole Goodrich
Main Line Chamber of Commerce
"Dr. Weiman knows how to reach people, inspire them,
and show them how to achieve. He surpassed our expectations, and we look forward to future seminars."
— Paul Salotto
The Pharmacist Magazine
Call (610) 642-3040 for more information on Seminars