Why do some of the world's most successful companies choose Weiman Consulting?
Because we combine real world business know-how with evidence-based psychological strategies that give your company an edge.
Here is our team:
David A. Weiman, Psy.D.
President
Dr. Weiman combines real-world experience (former vice president of an international publishing firm) with outstanding credentials as a consultant to top business leaders to help your firm drive success.
Dr. Weiman has also served for years as an adjunct faculty member at Widener University's Institute for Graduate Clinical Psychology.
Fortune 500 companies as well as several departments of the Federal government have trusted Dr. Weiman's services:
Johnson & Johnson
O-Cedar/Vileda/Freudenberg Home and Cleaning Solutions
Siemens
Vanguard
Wendy's International
The US Department of Justice
The US Department of Defense
The US Department of Homeland Security
The US Department of Labor
The US Department of Veterans Affairs
The US Mint
Corporate clients have used Dr. Weiman all over the world to coach and present seminars to their employees. Aside from the US, Dr. Weiman has consulted all over the world and he has worked with leaders from dozens of countries.
Clients come from these fields and more:
Accounting/Finance Automotive Banking/Investment Childcare Construction Consumer Products Food Service/Restaurant/Hospitality Healthcare
InsuranceLaw Marketing Medicine Online Commerce Publishing Real Estate Staffing and Recruitment
Dr. Weiman works with you and your core leadership to have impact at the highest level possible.
Work is done one-on-one with key executives as well as with executive teams and departments.
Major publications trust Dr. Weiman's expertise:
Dr. Weiman has served on the faculty of the University of Pennsylvania Medical School, Department of Psychiatry and Strayer University. He is currently an adjunct assistant clinical professor of psychology in Widener University's Institute for Graduate Clinical Psychology.
Dr. Weiman earned his B.A. in Religion from Dickinson College, an M.S. in Psychological Services from the University of Pennsylvania, and an M.A. and a Psy. D. in Clinical Psychology from Widener University.
He is a member of the American Psychological Association and the Pennsylvania Psychological Association, where he serves on the Business and Psychology Partnership Committee. That committee promotes the Psychologically Healthy Workplace Award in the Commonwealth of Pennsylvania.
He is a licensed psychologist and subscribes to the American Psychological Association Code of Ethics.
Kendra M. Prescott, MS
Associate Consultant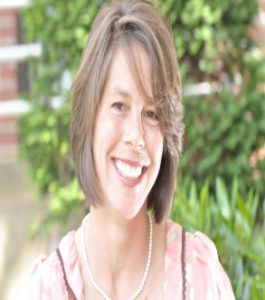 Kendra has worked at Weiman Consulting since 2014. She is involved in all aspects of assessment program design and administration. She has also been involved in the pre-hire selection of senior executives, pre-coaching assessments, organizational surveys, individual coaching programs, group seminars, and strategic planning.
As an adjunct faculty member at two universities, Kendra has a special interest in bridging physiology and psychology as a professor of Biological Psychology and Equine Assisted Psychotherapy.
She earned a B.S. in Nutrition from Appalachian State University and an M.S.Ed. in Mental Health Counseling from the University of Pennsylvania.
To confidentially discuss your company's needs, call us today at (610) 642-3040 or fill out the form on this page.