The Complete Guide to Winning in Business Without Sacrificing in Life!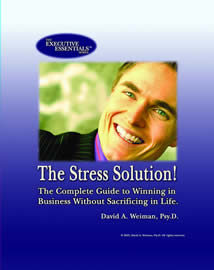 In rough economic times, leaders like you are expected to do more with less, work longer hours, take less time off and stay focused.
It's an extremely tall order, which is why every day we hear or read more news stories about choric stress and burnout at the executive level.
You don't need news reports to tell you how rough it is out there. You're living it.
I've lived it, too, and not just as a psychologist. For 15 years I was a senior executive first as a Wendy's Restaurants regional marketing director and then as a VP of Marketing in the publishing field — both cut-throat businesses where the big eat the little.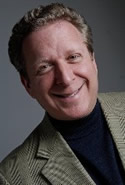 I survived and thrived, but not without hard lessons learned, many sleepless nights, and days where it was hard to tell the victories from the defeats.
In addition to years of experience as a senior executive, I also have three graduate degrees in psychology, and have served on the faculty of the University of Pennsylvania Medical School and Widener University's Institute for Graduate Clinical Psychology.
I've been quoted in publications you know as an expert on the psychology of business — publications like BusinessWeek Online, the Los Angeles Times, the Philadelphia Inquirer and others. I've also been interviewed on numerous television programs on the psychology of success.
I wrote The Stress Solution to combine my experience as a business executive and a psychologist and help as many business leaders as possible to get back on track, regain their focus and their kick-butt attitude.
The Stress Solution is a concise guide with effective tools you can use today to get yourself back on track.
The Stress Solution teaches you:
How you can recognize the "warning signs" of stress to stop problems before they get out of hand …
How you can distinguish between real and imagined stressors, so you can decide what problems to focus on …
What the key techniques are that can keep you cool under fire…
How to radically increase your physical and emotional energy so you are prepared to tackle any challenge!
The Stress Solution is not a "touchy feely" self-help guide. It's a practical workbook that highlights the essential points quickly and directly.
Here is what you get in The Stress Solution:
You'll get a quick lesson in the "stress response" so you can recognize it before it gets triggered.
You'll learn a key difference in types of stressors that will let you instantly manage them more effectively.
You'll compare your own stressors to a checklist of stressors in major categories of work life so that you can start an action plan for dealing with them.
You'll get helpful tools you can use to assess your own level of stress.
You'll learn how people think who stay cool in stressful situations.
You'll find out the simple, step-by-step techniques used by the best problem-solvers.
You'll get a list of proven methods for handling all of the common stressors experienced by executives and professionals.
You'll develop your own personalized stress-management action plan.
Here's what others are saying about The Stress Solution:
"It's not about avoiding conflict or meditating in a forest. It's an action planning guide that teaches you how to achieve your goals without burning out in the process. Dr. Weiman summarizes the essentials and moves quickly to the solutions."
Patrick McCabe
Vice President of Sales / Broad Street Magazines,
Publisher / My Wedding
Philadelphia, PA
"The Stress Solution is required reading for anyone in a leadership position. Dr. Weiman's conversational style makes it an easy read, and it is filled with practical, smart advice."
Glenn Hamilton, MD
Chief Medical Officer, Riddle Memorial Hospital
Media, PA
Dr. Weiman explores, in a concrete, realistic way, how to succeed … both in the corporate office, and in your own private/family life. The Stress Solution is for the executive, high performing entrepreneur, attorney, physician, and those reaching their career at the top."
David E. Behrend
Director, Career Planning Services For Executives and Professionals
Ardmore, PA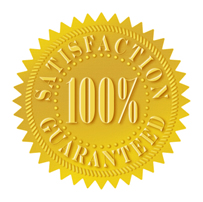 Bullet-Proof
100% Money Back Guarantee
I'm confident that you'll be able to identify and reduce the stressors in your business life if you follow the suggestions you receive. That's why I want you to try it without any risk.
Don't decide if The Stress Solution is for you right now. Just complete the workbook and try the techniques I'm suggesting. It's packed with ideas for stress-management, stress-reduction, stress-coping and business success, tailored for executives, managers, supervisors, entrepreneurs, and professionals.
If you don't quickly and easily succeed at implementing the changes I suggest that will help you decrease stress and increase your personal and professional effectiveness, just notify me within 1 year and you'll get every dime of your money back. No questions asked. No hard feelings!
Have you ever heard of someone offering a 1-year guarantee on a book? That's how confident I am that if you use The Stress Solution guide, you'll be back on top of your game in no time.
You have nothing to lose. Except the stress in your life.
Order now!
Buy the digital edition, delivered by instant download
in PDF format after you pay:
Pay by credit card, PayPal or eCheck
$19.95 … instant download .
(Don't have Adobe Acrobat Reader? Click here to download it for free.)
Buy the hard copy:
Pay by credit card, PayPal or eCheck
$24.95 plus $4.95 delivery… US orders only.
To order by phone, call (610) 642-3040 from 8 am to 5 pm Eastern time, weekdays.