Avoiding Costly Hiring Mistakes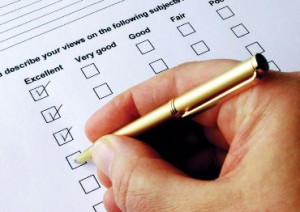 What is Talent Assessment?
If you're like most leaders, you've learned the hard way that a great interview doesn't always guarantee great job performance. A candidate's resume looks great, the interviews go well, and everyone likes the person, so you hire them.
Within a few weeks, though, you are unpleasantly surprised at their poor performance, bad attitude, and counter-productive behavior. Then you're stuck with the high cost of replacing the bad hire and the impact on your staff of seeing people come and go.
That's why it is critical to make the hiring process as effective as possible, and why more and more companies are using professionals to do their pre-hire screening.
Pre-hire screening is a process that identifies the key attitudes, interpersonal skills, and competencies needed to perform effectively in a targeted position, and then measures the degree to which a final candidate has those qualities.
From resume reviews and phone screenings to in person interviews and job-relevant assessment tools, you will learn the "goodness of fit" between a candidate and the open position. (Note: Pre-hire screening is different from the services provided by search firms; many clients hire me to screen candidates referred to them by their search firm.)
How You Benefit
You learn how well a candidate will likely fit before you hire them. The process reduces training costs, too, by identifying where orientation and training efforts should be targeted.
I can also help you improve your existing process for screening executive-level candidates by reviewing your recruitment and selection materials and suggesting improvements. Weaknesses or redundancies are often revealed that you may not have known existed. This saves you time and money while increasing the effectiveness of the entire hiring process. In addition, I offer training for your staff on how to conduct more effective interviews.
What Is the Process?
I conduct a needs assessment and prepare a benchmark profile of the qualities you're seeking in the ideal candidate. I then review each candidate's application materials, conduct an interview and use questionnaires to learn more about him or her. Feedback is provided through a written report and one-on-one feedback to you that covers the goodness-of-fit between the candidate and the position's requirements. Training recommendations are also provided.
Best Practices
Psychologists are trained in how to conduct job-relevant assessments that provide the information you need to make intelligent hiring decisions. These assessment methods are research-based and comply with legal requirements.
I have conducted pre-hire assessments for private companies, non-profits, professional practices, and the US Department of Justice (Drug Enforcement Administration), the US Department of Homeland Security (Federal Air Marshals Service), the US Department of Defense, and the US Department of Veterans Affairs.
Call (610) 642-3040 for more information on Talent Assessment.
Or use the Contact Link to send me a confidential note. I look forward to helping you with your pre-hire screening needs.