We help you avoid costly hiring mistakes. Here's how:  
---
Review your hiring process and offer recommendations for improvement
Screen potential job candidates using online questionnaires and interviews
Spot problems, lies, or discrepancies in resumes and application materials
Perform social media reviews and online presence screening of candidates
Utilize psychological assessments to identify strengths, development needs, values, attitudes, drives and more
Provide you with clear recommendations on how to move ahead with each candidate
Help with on-boarding new hires easily, efficiently, and effectively
---
If you already know you want to improve your hiring process, click here to get started.
Still feel like you need to learn more about Talent Assessment?
We have a proprietary and proven process that identifies the key attitudes, interpersonal skills, and competencies needed to perform effectively in a targeted role. Then, we assess the degree to which a final candidate has those qualities.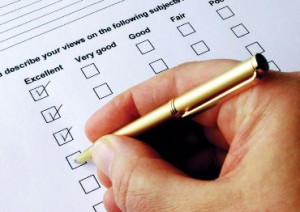 Talent Assessment is a method of screening, interviewing, and testing the candidates you have attracted to your company for an open position.
You can use our services to fill a vacated role or to find someone for a newly-created position.
Why use outside experts to help with talent assessment?
If you're like most leaders, you've learned the hard way that a great interview doesn't always guarantee great job performance.
Here's a scenario:
A candidate's resume looks great, the interviews go well, and everyone likes the person, so you hire them. Within a few weeks, though, you are unpleasantly surprised at their poor performance and bad attitude. Even worse? Co-workers tend to focus on new hires, so their bad behavior tends to impact others more than you realize. Then, you're stuck with the high cost of replacing the bad hire and the impact on your staff of seeing people come and go.
Those are some of the reasons it is so important to hire the right way. And that's why so many companies use professionals, particularly psychologists, to handle their talent assessment process.
(Note: Our Talent Assessment process is different from the services provided by search firms; many clients hire us to screen candidates referred to them by their search firm.)
How You Benefit
You learn how well a candidate will likely fit before you hire them.
The process reduces training costs by identifying where orientation and training efforts should be targeted.
We can help you improve your existing process for screening executive-level candidates by reviewing your recruitment and selection materials. After reviewing your materials we can suggest and/or highlight improvements, weaknesses, and redundancies that may otherwise go unnoticed.
You will save time and money while increasing the effectiveness of your entire hiring process.
I offer training for your staff on how to conduct more effective interviews.
We are experienced at turning our pre-hire assessment reports into development plans you can use to on-board new hires, which saves a huge amount of time and lets you avoid wasted time in getting someone up to speed.
Best Practices
Psychologists are trained in how to conduct job-relevant assessments. We know how to spot the subtle things most interviewers miss. And we're trained to avoid the kind of biases that often lead well-meaning hiring managers toward exactly the kind of candidate you should NOT hire.
These assessment methods are research-based and comply with legal requirements.
Dr. Weiman has conducted pre-hire assessments for private companies, non-profits, professional practices, and the US Department of Justice (Drug Enforcement Administration), the US Department of Homeland Security (Federal Air Marshals Service), the US Department of Defense, and the US Department of Veterans Affairs.
Email us for more information (david@weimanconsulting.com), or use our Contact Link to send us a confidential note.
We look forward to helping you improve your talent assessment process.