We help you become a more effective leader. Here's how:  
Assess your leadership strengths and development needs
Help you become aware of "blind spots" that are holding you back
Create an action plan to address development needs
Review real-time situations you're facing to help you deal with them more effectively
Provide you with clear recommendations on increasing your impact and influence
Guide you to improve in key areas like self-awareness, self-management, situational awareness, relationship management, conflict resolution, giving effective feedback, and more


---
If you already know you want Executive Coaching, click here to get started.
Still feel like you need to learn more about Executive Coaching?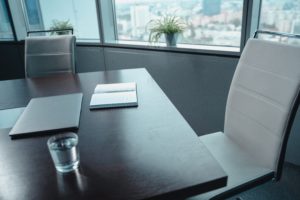 What Is Executive Coaching?
Executive Coaching is the identification and achievement of your goals with the help of a trained consultant.
Those goals may be developmental (e.g., getting to "the next level," or increasing one's impact and influence in the organization); performance related (e.g., increasing self-awareness, building more effective relationships across the organization); skill-related (e.g., becoming better at presentations, listening more effectively); or for targeted problem solving (e.g., resolving conflicts with others, preparing for a specific meeting or event).
After goals have been established, we help you craft action steps and a timeline for reaching those goals.
Although we focus on helping you think of your own solutions, we actively share resources —worksheets, books, blog posts, websites, articles, seminars, and more —that can help you.
How You Benefit
Many clients say that executive coaching is the most important step they have ever taken.
You'll discover new alternatives to old problems . . . new ways of achieving current goals . . . new methods for managing your relationships with others more effectively than you ever thought possible.
The result is that more of your time is spent on strategic, business-building activities that move you and your company forward.
Examples of Coaching Engagements
Coaching for Development:
An executive sought coaching to prepare for her promotion to COO of her division. Having always served as "second in command," she wanted to make sure others viewed her as mature, decisive, and prepared to lead in her new role. As well, she wanted to bring innovative ideas to strategy meetings and contribute those ideas with impact. We worked together to identify how to present her ideas effectively in one-on-one and group meetings. We also discussed how she could connect most effectively with the CEO and CFO of the company. She succeeded in her new role.
Coaching for Performance:
A valued longtime Chief Marketing Officer had high turnover in his department over a two-year period. Those who left complained that he treated some staff members noticeably better than others, and this was negatively impacting morale in the division. We worked together to identify the key areas where his style could be more effective and developed action steps to enhance his positive impact on others. The result was a more consistent style and positive approach that took others' needs into account. He developed better followership and he achieved more continuity on his team.
Best Practices
Studies have consistently shown that coaching works best when it is developmental (instead of punitive), the coachee has some choice in selecting the coach, goals are clear, and an agreed-upon timeline is used (as opposed to an open-ended process).
Dr. Weiman has coached leaders in top companies around the world as well as small entrepreneurial firms, startups, professional practices and more. He has also worked extensively with executives who are in the process of leaving their roles to pursue new opportunities, such as starting their own companies or changing careers.
Email us for more information (david@weimanconsulting.com), or use our Contact Link to send us a confidential note.
We look forward to helping you become a more effective leader.