Helping Leaders Achieve More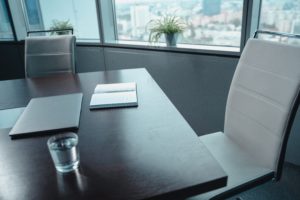 What Is Executive Coaching?
Executive Coaching is the identification and achievement of an executive's goals with the assistance of a trained consultant. Those goals may be developmental (e.g., getting to "the next level," or increasing one's impact and influence in the organization); performance related (e.g., increasing self-awareness, building more effective relationships across the organization); skill-related (e.g., becoming better at presentations, listening more effectively); or for targeted problem solving (e.g., resolving conflicts with others, preparing for a specific meeting or event).
After goals have been established, I help the executive identify action steps and a timeline for achieving those goals. Although my approach mainly involves helping the executive develop his or her own solutions, I also actively share resources — such as books, DVDs, and websites — that I think would be valuable.
How You Benefit
Many clients say that executive coaching is the most important development activity in which they have ever participated. When structured properly, it is highly efficient, making the most of the time we're in contact.
You'll discover new alternatives to old problems . . . new ways of achieving current goals . . . new methods for managing your relationships with others more effectively than you ever thought possible.
The result is that more of your time is spent on activities that move you and your company forward.
Examples of Coaching Engagements
Coaching for Development:
An executive sought coaching to prepare for her promotion to VP of her division. Having always served as "second in command," she wanted to make sure others viewed her as mature, decisive, and prepared to lead in her new role. As well, she wanted to bring effective ideas to strategy meetings to contribute at the highest level possible. We worked together to identify how to present her ideas effectively in one-on-one and group meetings. We also discussed how to connect most effectively with the CEO and CFO of the company. She succeeded in her new role.
Coaching for Performance:
A valued longtime director had high turnover in his department over a two-year period. Those who left complained that he treated some staff members noticeably better than others, and this was negatively impacting morale in the division. We worked together to identify the key areas where his style could be deployed more consistently and developed action steps to enhance performance in that area. The result was a more consistent style that took individual needs into account and preserved continuity in the division.
Best Practices
The American Management Association's 2008 study on coaching effectiveness reports that coaching works best when the coaching is developmental (instead of punitive); the coachee has some choice in selecting the coach; goals are clear; and an agreed-upon timeline is used (as opposed to an open-ended process).
Call (610) 642-3040 for more information on Executive Coaching.