Executive Assessment
If you've been disappointed at the job performance of someone who seemed like a "star" in the interview, this might be the most important information you can read:
The process of matching a person to a job used to be fairly straightforward: Back in the old days, you trusted what people wrote on their resumes, interviewed them, got a "gut feeling" about the one you wanted to hire, negotiated a salary and after agreeing on terms, gave them an office, a phone, business cards and a box of stationery.
That was then. This is now:
In February 2006, the President and CEO of RadioShack resigned after admitting that there were "errors" on his resume. He claimed two undergraduate degrees. The school he claimed to have received them from said he completed two semesters, not two degrees. It was also reported that they never offered one of the degrees he claimed to have obtained.
Was it a mistake? Or intentional deception?
Regardless of which it was, the problem cost RadioShack money and resources to investigate the problem, resolve it, explain it, and fill the position.
Even if someone is not lying on their resume – and stories of corporate leaders lying on theirs are far too frequent today – selecting the wrong employee can cost many times their salary. Why? It's not just the recruitment costs. It's the money involved if they aren't able to perform up to expectations. Just how much does it cost? Check out this article that explains how a $114,000 a year executive can cost a company over $2 million. (http://www.bizjournals.com/nashville/stories/2004/06/21/smallb5.html)
It's not just false information on a resume that can cause a catastrophic hire.
Many executives trust their "gut instincts" when they're making a hiring decision. And I'll be the last person to tell you that you shouldn't. But validating those gut instincts is an essential step to making sure that what your instincts are telling you isn't something being acted out in the interview that's not part of the applicant's core personality. It's not a problem when your gut instincts are right. It's a serious problem when they're wrong. And, as noted above, that can be a costly mistake.
The reason for retaining me to assess executive-level candidates for your firm is that I can save you the costs of a bad hire.
I do this using an assessment process to identify how good a fit a candidate is. Before you hire them.
If there are warning signs, I'll tell you. If you loved them in the interview but the assessment reveals some reasons why it may not work out in the long run, I'll explain those reasons to you and anyone else in your company who's responsible for the hiring process.
You'll learn about how well they'd fit in your organization in several dimensions. Because the process I use is both confidential and tailored specifically to the position and your organization, I can explain more about it if you call to discuss your assessment needs, or request a proposal for filling a specific position.
There are few different levels of service that I provide to my clients:
Pre-Hire Screenings
I conduct a needs assessment, reviewing a candidate's application materials, conduct an interview and use questionnaires to establish the goodness of fit between a candidate and the position's requirements.
This doesn't have to be done face-to-face. In fact, many clients are in another state, and I provide this service by telephone or video conference if needed.
Assessment Consulting
I consult with clients on setting up a new process or improving an existing process for selecting executive level candidates.
I review all of your existing materials and make suggestions that will immediately improve the process you use to assess candidates. I can show you weaknesses you didn't know existed. And how to fix them. I can also make simple adjustments to your existing process that will save you time and money, while increasing the effectiveness of the entire process.
Search Firm Candidate Vetting
If you use a search firm, I provide behind-the-scenes consulting to review the candidates you are being sent, suggest additional areas of inquiry and give a preliminary opinion about the goodness of fit.
Some clients prefer that I do this "in the background," and the search firm they've retained does not know that the clients are being screened by another consultant. In other cases, the client puts me in direct contact with the search firm and we contribute mutually to the hiring process.
Private Assessment
Executives hire me privately to identify their own strengths and areas in need of development. They may use this to create a plan for improving in their current jobs. They may also use this during a job search to find the best fit or prepare for interviews. Whatever the reason, this process is carried out confidentially, for your own private use.
This is especially effective to do right before you begin a search. Even if you're involved with a search firm or headhunter, an independent assessment by someone who is not involved in the process of helping you find a job can provide you with the tools you need to ensure an excellent fit. Or avoid a bad one.
If you have an assessment need right now, or want to be prepared for the future, please call me Toll Free at 877-WEIMAN8. Or use the Contact Link to send me a confidential note.
I look forward to helping you with your Executive Assessment needs.
Executive Coaching
My coaching services are for executives who want to optimize their strengths and become aware of any hidden obstacles that may be interfering with their success. Coaching is tailored to each client.
There are a variety of different definitions of "coaching" out there, so I'd like to clarify what this service is:
My coaching services are one-on-one consultations to help executives achieve specific goals. Those goals often focus on increasing your current effectiveness, helping you achieve your future goals, and enhancing your professional and personal satisfaction.
Here are four types of coaching that I provide to clients:
(1) Coaching for Skill. In this type, I am helping the executive acquire skills in a specific area needed to perform his or her job well. For example, Michael is the Marketing Director of a consumer products manufacturing firm, and he wants a coach to help him become a more effective speaker.
(2) Coaching for Performance. The is when the situation is less clear than the need to improve a specific skill. In coaching for performance, the executive is not performing up to a desired standard. I'm brought in by someone other than that executive, such as the HR director, to work with him or her. For example: Jessica is talented as a VP of Sales, but she seems to have a chip on her shoulder, and is argumentative with peers and others on her executive team to the point where few people want to work directly with her.
(3) Coaching for Development. In this type, the coaching is organized around future opportunities that exist for the executive, such as a promotion, or development into a new or existing role. For example, Jeremy has been identified as a high potential employee in the Finance department. His coaching might focus on interpersonal skills he'll need as he prepares to take on more responsibility in the future. Also, there may be specific skills he'd like to acquire, like project management, or presentation skills, that he would personally like to enhance.
(4) Coaching for the Executive's Agenda. This is used when the Executive would like to make use of an external, objective sounding board. This is a much more fluid type of coaching situation, driven by the Executive's needs and desires around increasing leadership effectiveness. For example, Janice has just taken a new job as COO of a music recording and distribution company. She has negotiated into her contract a budget for using an Executive Coach to help her assimilate into the new corporate culture.
The setting for coaching services varies. I meet with some clients at their office. This is beneficial when the coaching relationship is not confidential, and the client wants me to meet with others, or just observe the setting in which they work.
Other executive coaching clients come to my office. This is best when you want to ensure complete confidentiality.
I also coach some clients over the phone. This is ideal when meetings are difficult to schedule, or when you want to have access to me at a moment's notice.
Some clients like working via e-mail, and the coaching involves some form of e-mail correspondence. This frequently includes my review of work-related documents that are related to the purpose for the coaching.
And, of course, regardless of the type of coaching or the setting, some combination of all of the communication methods above are used to achieve desired results.
Depending on the nature of the assignment, I might work with someone for just one or two meetings, although a more typical arrangement is for regular coaching for anywhere from 6 months to a year. Several clients use me on an ongoing basis, and have for more than five years.
Coaching is billed on an hourly basis, although other flat-fee arrangements can be made.
If you're interested in learning about my coaching services, please contact me by phone toll free at 877-WEIMAN8 or contact me by e-mail, and I'll be happy to give you an assessment of whether or not Executive Coaching can help you achieve your goals.
Problem Solving
If you've reached a leadership or management position, you must be a problem solver. In fact, your problem solving skills may be one of the reasons you've been promoted. And the higher you rise, the more complex the problems you face.
But have you ever been side-tracked trying to solve problems that are outside the main focus of your job?
Problems like …
Conflicts between direct reports?
Arguments with peers?
A lack of collaboration between partners?
"Hidden agendas" that prevent a project from moving forward?
Intractable problems can swallow hours, sometimes days. And that cuts into the time you have to meet your own goals, manage your own projects, and keep work moving.
That's where I can help. I take the problem off your desk and put it on mine. You can get back to doing the critical elements of your job. And I develop options and action steps to address the problem.
Call me at 877-WEIMAN8 for a confidential discussion about the problems you're dealing with. And how I can help you solve them.
Seminars
If you're looking for a dynamic, engaging speaker who delivers results with impact, contact me before you plan your next training, workshop or seminar.
Seminar topics include:
Communicating with Impact: This program covers how to improve the efficiency and effectiveness of business communication. Demonstrations and practical applications of communication theories help participants learn the most effective ways to reach others with any leadership or management message.
Diversity: This highly interactive program is delivered by me and my colleague, labor attorney Mignon Groch. The main goal of the program is to train supervisors in how to avoid discimination lawsuits by understanding what constitutes discrimination, learning how to document problems and solutions correctly, and how to establish effective working relationships with supervisees.
Stress Reduction: In today's working environment, leaders are continually trying to do more with less. And this can increase stress. This seminar explains what the "stress reaction" or fight-flight response is, and gives concrete specific tips on how to identify and reduce workplace stressors.
Ethics: From the board room to the stock room, ethics and values are top concerns among smart companies. And there's abundant evidence that companies that operate from solid ethics and values out-perform companies that don't. In fact, the most trusted firms in America are typically among the most profitable ones as well, and they are well-known for their solid, values-based operations. This workshop looks at ethical behavior using various examples of challenges to corporate ethics along with hypothetical situations that participants work through and discuss.
Transformational Leadership: When leaders know how to engage their staffs in achieving goals, the results are outstanding. Transformational leadership is the state of the field right now. This seminar discusses what it is, what it isn't, and how the leaders and managers in your company or organization can start tapping into the tremendous resources their staffs possess to achieve more than they ever imagined.
I also create custom programs to meet the individual training needs of clients. Please call me toll-free at 877-WEIMAN8 to discuss your needs and goals.
Myers-Briggs Type Indicator Assessment & Feedback

The Myers-Briggs Type Indicator® (MBTI®) is the most widely used personality assessment in the world.
With a proven record of reliability spanning more than 50 years, it offers a foundation for understanding individual differences and applying that understanding to the ways people think, communicate, and interact.
Versatile and dependable, the MBTI® tool sets the stage for lifelong learning and development.
Individuals and organizations, including many Fortune 500 companies, use more than 2 million assessments worldwide each year.
Dr. Weiman, through a special arrangement with the publisher of the MBTI®, has made it possible for you to take the Myers-Briggs® online right now.
After completing your assessment, you'll receive your report via e-mail, and then have a one-hour feedback session by phone with Dr. Weiman to learn how to apply your MBTI® to enhancing your success as a leader.
You may have seen other sites that offer a "version" of the MBTI®, but unless the adminstration is using the copyrighted materials of Consulting Psychologists Press, you aren't getting the real deal.
Why is the MBTI so important for leaders?
You have specific skills and talents that you and everyone else around you can see. Your skills are the "technical" part of your job … like the ability of a sales director to motivate his staff to close more sales. Or the ability of a finance director to create effective budgets.
But what about the gifts you have that aren't as easy to see?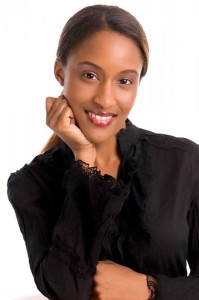 Every individual has a special way that they view and interact with the world. And because of how the mind works, some of that information is readily available, and some of it isn't quite so apparent.
The MBTI® is a method for understanding some of the "driving forces" of your personality. Like why some people are energized by being around others.
Yet other people can be drained by being around other people.
You may know which of those two types you are — and even be a mix of the two!
And when you learn about the different parts of your personality and how they work together, you will have powerful information you can use to lead and manage with more energy and effectiveness.
Here are some of the benefits of the MBTI® Interpretive Report and Feedback with Dr. Weiman:
You learn how you gain and use energy.

Knowing this helps you decide what work activities will likely appeal to you the most.
Are you more energized by being around people? Or by being alone with your own thoughts and ideas?
Depending on your preferences in this area, you can strategize how to supervise others in a way that makes the best use of your own style.
You won't fight the tide anymore … you'll be swimming with it!
You learn how you prefer to gather information.

Once you understand this part of yourself, you'll be able to decide on the most effective ways of gathering information as you prepare to make business decisions.
Are you more interested in the facts of a situation? Or maybe you trust your own instincts more than the facts?
Your preferences in this area can help you decide what kinds of marketing and sales information are easiest for you to manage, and what to do about the kinds of data you enjoy working with least!
You learn your preferences for making decisions.

Do you tend to use a logical, objective analysis, or do you tend to use person-centered values?
Knowing this, along with Dr. Weiman's feedback, will help you decide how to mobilize resources effectively for making decisions, solving problems and working through organizational changes.
You learn your preferences for relating to the outside world.

Are you orderly and organized? Or flexible and adaptable? Maybe a little of both?
Your report and feedback will help you decide how to channel those preferences into success in your current role.
For $247 you will recevie:
The Myers-Briggs Type Indicator® Interpretive ReportClick here to view a sample 18-page report.
A 90-Minute One-on-One Feedback by Phone with Dr. WeimanMy rate for phone consultations alone (without an MBTI) is $200 per hour. You are receiving the 18-page MBTI® Interpretive Report and the 90-minute feedback by phone for less than the cost of the phone consultation.
Are you ready to learn the keys to achieving your goals with less effort, and more effectiveness?
Click here now to order your MBTI® Interpretive Report and Feedback!
Once you have placed your order, you will be directed to our secure Assessment Center where you can complete your Myers-Briggs right away.
Questions? Please contact me toll-FREE at 877-WEIMAN8 or call (610) 642-3040 or emaildavid@davidweiman.com.