Wynnewood, PA
Quote of the Month
Punching Yourself in the Eye?
Grab A Shovel
News/Updates
1. Quote of the Month
"I've had many defeats, but I was never defeated." — Maya Angelou
2. Punching Yourself in the Eye?
There's a front-page article in today's Philadelphia Inquirer entitled "Economic angst stresses psyches as well as wallets."
The article describes the impact on people of seeing their savings dwindle, and it describes the various ways that people are reacting to that impact — in good ways as well as bad.
I am quoted in the article, giving the following advice people can use to counter their fears and anxiety about the economy:
Separate what you can control from what you can't.
Reduce exposure to negative information. If your Internet home page is a news Web site that regularly has updates, don't look at it all day.
Make a plan that can improve the situation and take a step, no matter how small, toward it. 'As a prof of mine once said in grad school: Action is the antidote to anxiety.' Weiman says.

Finally, don't repeat negative behavior.

"If you keep punching yourself in the eye, it hurts," he says. "There's something you can do about it – stop."
To me, that last point is important for business leaders.
If you are observing repetitive, self-defeating thinking and behaviors in your staff, it's important to interrupt those self-defating patterns, reframe the problem more accurately and start working on solutions.
More specifically, you can:
Set a time limit for listening to complaints before shifting the conversation toward solutions.
Encourage people to develop as many solutions to problems as possible so that they will see they have the skills to generate options.
Continutally focus key players on the future … it will orient them toward goals, and others will follow.
If you have managers or other leaders on your staff who seem highly distracted, irritated, upset or continually worried about performance, the economy or their jobs, I have programs and services that will help get them on a more productive track.
Call me at (610) 642-3040 to discuss how I can help your staff adapt and succeed.
3. Grab a Shovel!
Anxious about the economy? Read "Grab a Shovel (and 3 other things you can do) to Conquer Worry and Drive Success in Tough Times" at https://www.weimanconsulting.com/extras/weimansolutions.pdf
4. Seminars/News …
Have a great rest of the week! To comment on anything you read in this month's update send a note to david@davidweiman.com.
Sincerely,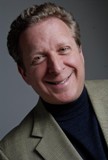 David A. Weiman, Psy.D.
Psychologist and Executive Coach
PS: The number for a confidential consultation about any business concern is (610) 642-3040.