Wynnewood, PA
Quote of the Month
What Wayne Gretzky Can Teach Us About Leadership
My Trip to the Beach (Best Wishes for the New Year!)
News/Updates
1. Quote of the Month
"I skate to where the puck is going to be, not where it has been." — Wayne Gretzky
2. What Wayne Gretzky Can Teach Us About Leadership
One of the challenges of leading in a tough economy is staying focused on the things that matter. And what matters right now is how you chart the course ahead.
Leadership, by definition, is about choosing the right goals and motivating others to pursue them as effectively as possible.
Hockey great Wayne Gretzky defined a great hockey player as a person who knows to skate where the puck is going to be. That can define great leadership as well.
That ability to "see" where things are going is important.
And in business, unlike in sports, you have the additional advantage of being able to DECIDE where things are going.
The power of goals to influence behavior has been proven so many times in so many ways that I'm sure you've read about them.
The key take-away is that as you look ahead at 2009, it's more important to create challenging and exciting goals that your staff can rally around than it is to lament what's already happened. Move from the past into the future. Go to where the puck is going to be.
It's about you being opportunistic about the future.
Leadership has many burdens. It has many joys as well.
I hope you are feeling energized about the opportunity to drive success for your team or organization into the future.
3. My Trip to the Beach (Best Wishes for the New Year!)
If you've been reading my newsletters for any period of time, you know I love the beach. And my favorite beach is the one at Ventnor, New Jersey.
Every year between Christmas and New Year's I go there to have an Italian sub from Sack 'O's, pick up some buttercreams from Jagielky's and contemplate the year just passing and the one coming up.
(For some reason, a Jagielky's buttercream helps me focus.)
I think about the following:
What worked really well for me this past year?
What didn't work so well?
What are my goals for the coming year?
It's a powerful exercise at a wonderful time of year — that beautiful island of time between holidays. I recommend you do the same or something similar during this time.
Acknowledging the past and planning for the future are high-leverage activities that I encourage all of my clients to do.
Reviewing the past provides a sense of closure. Planning for the future opens a new door to what I hope will be a wonderful, healthy and prosperous year for you. I know that times have been tough for many of us. Those times are going to pass, and it's likely that any of the lessons you learned from this period will make you more prosperous in the future than you ever thought possible.
That's my wish for you for now and for the future, too.
You deserve all of the wonderful things life has to offer.
Stay focused on what you can control.
Keep moving.
Keep planning.
Keep doing.
4. Quotes/Seminars/News…
Have a great week!
Sincerely,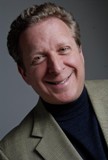 David A. Weiman, Psy.D.
Psychologist and Executive Coach
PS: The number for a confidential consultation about any business concern is (610) 642-3040.