Wynnewood, PA
1. Quotable
2. Harris Poll Annual Confidence Index Rises 10 Points
4. News/Updates
1. Quotable
"If you don't know where you are going, you might wind up someplace else."
— Yogi Berra, American Athlete
2. Harris Poll Annual Confidence Index Rises 10 Points
Every year for the past four decades, the Harris Poll has measured the confidence that the American people have in leaders of major institutions.
This year's results may surprise you (they sure surprised the heck out of me!).
Despite the worst economy in decades, the Harris Poll Confidence Index for this year, conducted last month, shows an increase of 10 percentage points over 2008.
The largest increase was among respondents who said they had a "great deal of confidence" in the leadership in the White House. You might assume this occurs every time there is a change in administration, but this has not been the case.
Sometimes it has stayed the same, and sometimes it has gone down. Confidence in the new White House leadership is higher than the last five presidents.
Here are the most highly regarded institutions, as measured by confidence in leadership:
The military (58% have a great deal of confidence)
Small business (48%)
Major educational institutions (40%)
The White House (36%)
Medicine (34%)
Organized religion (30%)
Leaders of the following institutions had the lowest confidence ratings:
Wall Street (4% have a great deal of confidence)
The Congress (9%)
Law firms (11%)
Major Companies (11%)
The press (12%)
What does it mean? Americans have a sense of hope in the new administration, and that optimism translates to 14 of 16 institutions seeing a rise in those having a great deal of confidence in their leaders.
Optimism in times of crisis is hard to come by but can be essential for helping people weather economic storms, calm fears about jobs and finances and focus on the future.
The most important take-away for me has to do with the nature of "confidence." We see it in major metrics, like the "Consumer Confidence Index" and the Harris Poll study.
Confidence is not something like temperature or weight that can be accurately measured. It's a feeling. A sense. It's trust. And faith.
How can you increase the confidence your staff has in you? First, do an inventory of your own values. The things most important to you as a leader, like honesty, serving others, and communicating effectively. Leading from core values is reliable, because core values tend not to change.
Second, be consistent. Many leaders right now are tempted to change their leadership style believing that simply doing things differently might help. More often than not, though, when leaders change their style or methods it tends to confuse the staff. Use the style that got you where you are. Stick with it.
Finally, maintain a sense of calm and confidence in front of your staff. More than what you say, the way you say it through your body language and tone of voice will convey to your staff how steady you are right now.
Communication studies consistently prove what philosophers always knew: Actions speak louder than words. Slow down. Take your time. Demonstrate strength and the staff will gain from it in ways you cannot measure.
People want to be confident right now. They want to believe that things will get better. If you believe that the future is created in your mind first, then you can prepare yourself for success by imagining it clearly and then demonstrating it to your staff in the way you conduct yourself.
Leadership, after all, is less about your technical knowledge and more about your ability to manage the skills and emotions of other people to help them achieve individual and organizational goals.
Now, more than ever, your success as a leader will depend on your ability to instill, inspire and motivate. Stick with the basics mentioned above for maximum success.
3. Seminars/News …
Sincerely,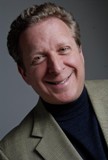 David A. Weiman, Psy.D.
Psychologist and Executive Coach
PS: The number for a confidential consultation about any business concern is (610) 642-3040.