The world of sports often provides food for thought about leadership, and that's what this month's feature is all about.
Reading someone else's copy? Click here to subscribe and get a free report on managing meetings more effectively.
Is This Goodbye? The Right (and Wrong) Way to Handle a Departing Superstar
Last Thursday night, in one of the more bizarre marriages between television and sports, Cleveland Cavaliers superstar LeBron James announced that he was leaving his former team to play for the Miami Heat.
What followed next was the release of a bizarre email rant by Cavaliers majority owner Dan Gilbert. Click here to read it. Among other things, Gilbert called James and his decision narcissistic, disloyal, selfish, cowardly, heartless and callous.
Sports teams owners are passionate and highly competitive by nature. So Gilbert's e-mail tongue-lashing of his former employee is somewhat understandable in that context. But there's a significant downside to responding this way. And it reminds me of Dorothy Parker's famous quip, "Revenge is a dish best served cold."
Whether you own a sports team, run a law firm or manage any other kind of business, chances are you will experience the sting of rejection when a terrific employee decides to take their talents somewhere else. There is a significant cost to showing your disappointment or, worse yet, criticizing them in public statements or private conversations with others. Here are just some of the cons:
You may find yourself able to hire that person back in the future. Burning bridges by condemning them will make that nearly impossible.
Other employees will assume you criticize them behind their backs, too.
You'll waste time needed to fill the open position.
It's far more difficult but much more effective to handle departing employees with respect. But that can pay off in the long run as employees see you are unflappable and that even top talent can be replaced. Here are some thoughts on how to handle it when a solid contributor decides to leave:
Plan together how to announce the departure. Most key staff will respect that you want to engage them in that process. They'll repay that respect.
Keep it positive. In your formal announcements and informal discussions, follow Dale Carnegie's advice from How to Win Friends and Influence People: Don't criticize, condemn or complain.
Treat them well on the way out. They weren't fired, they decided to leave, so show how much you value them with a some kind of acknowledgment. A team or company meeting, party or lunch can show the entire staff that you know how to treat people well.
Stay in touch with former employees. Top performers can be excellent ambassadors for your company long after they've left. Staying in touch will give you a substantial resource, because they can refer new talent to you in the future.
Move on quickly. Once the key person is gone, it's time to move on. Although you can refer to the good things they did, try to end conversations about the past quickly and politely.
Also, to avoid surprises, keep lines of communication open with all key performers at your company. Make sure you know what they need to stay motivated and connected to the company. Encourage them to discuss what would keep them happy, and make sure they clearly know what you need from them, as well.
If you've had a recent experience with a departure that you want to share, drop me a note at david@davidweiman.com
Affordable Luxury for Road Warriors
A new breed of extended stay hotels is trying to bring high-brow quality to travelers who stay for a while. One of these AKA, with locations in Philadelphia, New York, Washington and a handful of other locales. They plan to open in Los Angeles and London this fall. Each hotel has sleek, modern suites with a bedroom, living room, and kitchen. Other amenities include a business center, free Wi-Fi access, and a Zipcar account. Not bad for $195 and up per night. Check them out at www.hotelaka.com
Management Effectiveness Profile System Helps Managers Lead Better!
One of the most popular tools we use for helping managers perform at their best is the Management Effectiveness Profile System (MEPS), a multi-rater assessment tool by Human Synergistics. Effective management requires skill mastery in a variety of areas, all critical to continued success. So how does a manager know what to work on, and when? The MEPS gives managers the vital information they need to get to -and stay on- the path to progressive improvement. The MEPS also gives managers the opportunity to evaluate job skills and behaviors to find out how well they're doing right now and determine what they need to work on.
The MEPS covers 14 practical skills in three main areas: Task-Related (such as problem-solving and time management); Interpersonal (such as team development and delegation) and Personal, such as stress processing and maintaining integrity).
Feedback is furnished through an individual report, a one-on-one feedback discussion, and a self-development guide. For more information on how your managers can benefit from a MEPS profile, send an e-mail to david@davidweiman.com or call (610) 642-3040.
How Can I Help You?
If you're about to select a new employee for a leadership position, have an executive who could use coaching to achieve greater success, or want help developing top talent for the future, click "reply" and let me know, or call me at (610) 642-3040. I'm ready to help.
Have a great rest of the week!
Sincerely,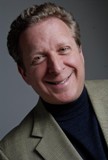 David A. Weiman, Psy.D.
Psychologist and Executive Coach
My leadership blog: http://www.leadershipupdate.blogspot.com