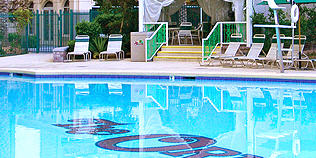 In March 2007 I was in Las Vegas for a series of business strategy meetings with my friend and colleague David Frees.
At a poolside meeting at the Orleans Hotel and Casino, I mentioned one area of my business that I thought had huge potential … I just couldn't figure out how to grow it.
David thought for a moment and said, "I bet if you devote a little more time to it, you could radically boost that revenue."
During the next 20 minutes we discussed expanding the prospect list, focusing the niche, strengthening affiliate relationships and developing new products.  
I made the changes, and by the end of that year orders rose by 53%. Fulfillment costs dropped 22% thanks to David's suggestion of offering digital versions of existing products.
Of course, you knew from the headline this was a jackpot story.
Here's something else you know:
You have areas of your business that you've wanted to grow. New opportunities you want to pursue but can't find the time. Operational issues you want better control over.
Are you just one high-leverage idea away from doing it?
Those possibilities can be realized through a mastermind group — a peer group discussion method Napoleon Hill described in his classic book Think and Grow Rich.
Hill said the most successful people of his time relied on mastermind groups to achieve their biggest goals through discussing roadblocks, solutions and resources.
Can you imagine how much you could take away from a meeting with smart, savvy businesspeople all focused on helping one another (and you!) succeed? 
David Frees and I individually facilitate mastermind groups of our own. And once a year we co-facilitate a group at a resort location with outstanding participants and presenters.
This year's "3 Days to Success" program will be held October 20-22 at the Hyatt Regency Scottsdale Resort and Spa at Gainey Ranch in Scottsdale, AZ.
The program is ideal for entrepreneurs who run their own businesses and for senior partners in businesses or professional firms who make major marketing and other decisions..
If you want to discuss the program further or if you are unable to attend but are interested in current or future Master Mind groups (at my office or via conference call), contact me at (610) 642-3040 or david@davidweiman.com.
Space is limited for the October program in Scottsdale, so please visit the site now if you're interested.