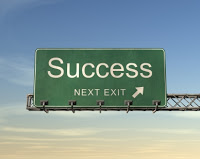 Have you ever wanted to be a much better negotiator? To create more effective teams in your company? To communicate much more persuasively in your business and personal life?
If you did possess the skills to do those things better, how would your life be better and richer?
If you're interested in how the smartest and most persuasive negotiators and master communicators think about and develop these skills, then listen to this idea-packed interview I did with communications master David Frees.
To listen in just click this link or copy and paste it into your browser.
http://www.instantteleseminar.com/?preview=3&previewbar=1&eventid=9207669
We discussed:
Why employees resist change, and how to get them "unstuck."
Why it's so important to engage employees in strategic change and how to do it
Why leaders fear asking employees what they think, and how to overcome that obstacle
Why striving for perfection paradoxically can lead to inaction
Awesome pre-screening questions to use before you begin a negotiation (and why they work)
How to achieve rapid rapport with key potential business partners
The psychological keys to successful negotiations so you don't walk away disappointed
Make a cup of coffee and listen to the one-hour conversation I had with David Frees:
http://www.instantteleseminar.com/?preview=3&previewbar=1&eventid=9207669
Dave gives excellent resources through his tweets. Follow him on twitter at http://twitter.com/davefrees