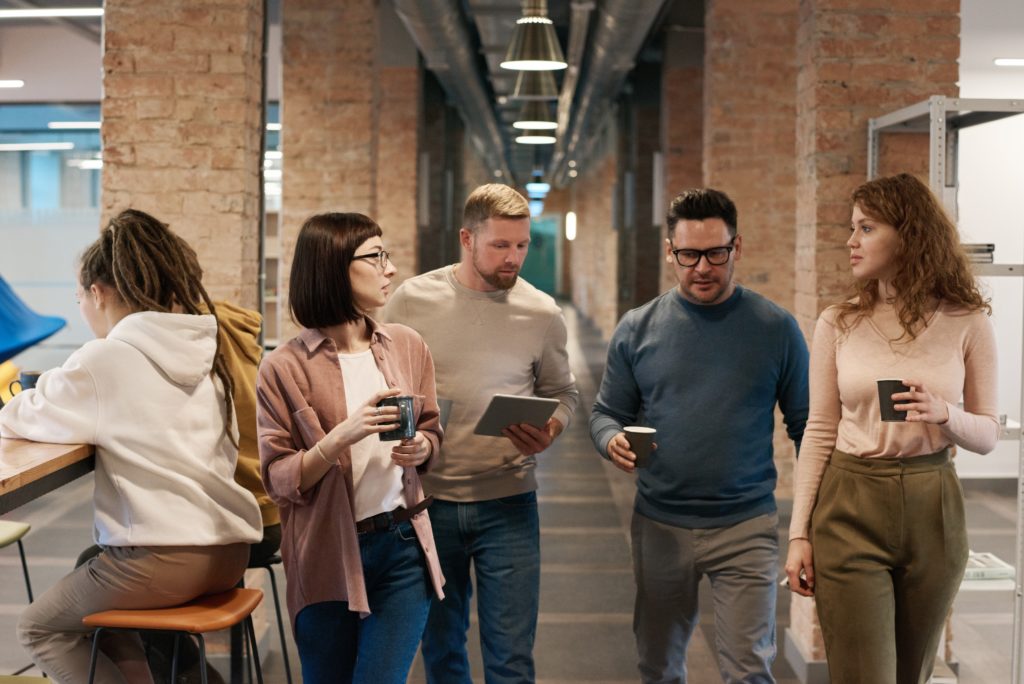 A friend posted recently on twitter that she and her husband text from room to room so they don't wake up their six-month old baby.
In some companies, people who work in adjacent offices send texts or e-mail instead of getting up and walking next door or even picking up the phone.
While texting and email are convenient, business leaders seem to agree that the most powerful way to get your message across is face to face.
(I'm not including electronic substitutes, such as Facetime or other forms of video, as true "face-to-face" communication because a significant component of being in the same physical space at the same is missing.)
The reasons why face-to-face communication is so effective seem obvious … it shows your employees that they're important to you … that you value a free exchange of ideas … that you're listening to what they're saying.
But there's an even more basic reason why talking face to face might just be the most effective way to communicate anything in business, and it has to do with your brain. The function of understanding words is controlled by one part of the brain, while another part controls the function of appreciating the emotional quality of language.
So, if you want to deliver a message with maximum impact, you have to stimulate both parts, and that's extremely difficult to do through just the written word.
Not surprisingly, many clients report that their digital communications are often misunderstood by recipients. Texts intended to be humorous are interpreted as nasty. Subtle criticisms sent via e-mail are perceived by the recipient as severe rebukes.
The absence of the appropriate "tone" leads to miscommunication in writing. And it happens all the time.
The implications of basic brain functioning and the communications studies are that if you have an important or emotional message to convey, saying it face to face is the best way to do it.
Examples of messages you should try to deliver face to face:
Gaining support for an idea or goal
Asking employees to give extra effort for special projects
Announcing major organizational changes
Correcting mistakes
Examples of messages appropriate for e-mail:
Exchanging facts
Project status updates
Requesting/giving approval for specific activities
Announcing personnel changes (and depending on who it is, in person may be more effective)
Delivering general company-wide news
When it's not practical or possible to meet with employees face to face, call them to discuss important items, reserving voicemail or digital as a last resort.
Question: How can you start communicating more things face to face?