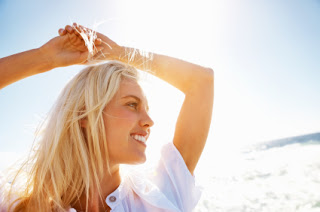 I read an interview with General Norman Schwarzkopf several years ago in which he was asked if he ever thought about defeat during a battle.
He said that in the middle of a battle, there's no time to think about defeat.
You just keep thinking about different ways to win.
Schwarzkopf's observations apply directly to business. They apply directly to life.
Inspired by what he said, each year, I update a list of "success factors." These are things I have done or have seen others do that reflect what it takes to win against seemingly impossible odds.
Often, when times are tough, we get so distracted or worried that we don't stop and think of all the times we've succeeded in spite of daunting odds. That's when it's most important to remember them, though, because you have more tools, strategies and tactics at your disposal than you may realize.
On my own scheduler, I have a separate tab where I've written my "success factors" down so I can easily reread them.
Also, posted on the side of a bookshelf near my computer, I have something I copied from Robert Kurson's amazing book Shadow Divers: The True Adventures of Two Americans Who Risked Everything to Solve One of the Last Mysteries of World War II.
It's a series of insights about perseverance and success that he gained after life-changing experiences as a deep-sea diver – one of the most dangerous jobs in the world.
Among my favorites from his list:
– If an undertaking was easy, someone else already would've done it.
– If you follow another's footsteps, you missed the problems really worth
solving.
–  Excellence is born of preparation, dedication, focus, and tenacity;
compromise on any of these and you become average.
–  Examine everything; not all is as it seems or as people tell you.
–  The worst possible decision is to give up.
I hope that Kurson's list provides you with food for thought for your own.
Write down how you've succeeded in the past. It will drive you forward.