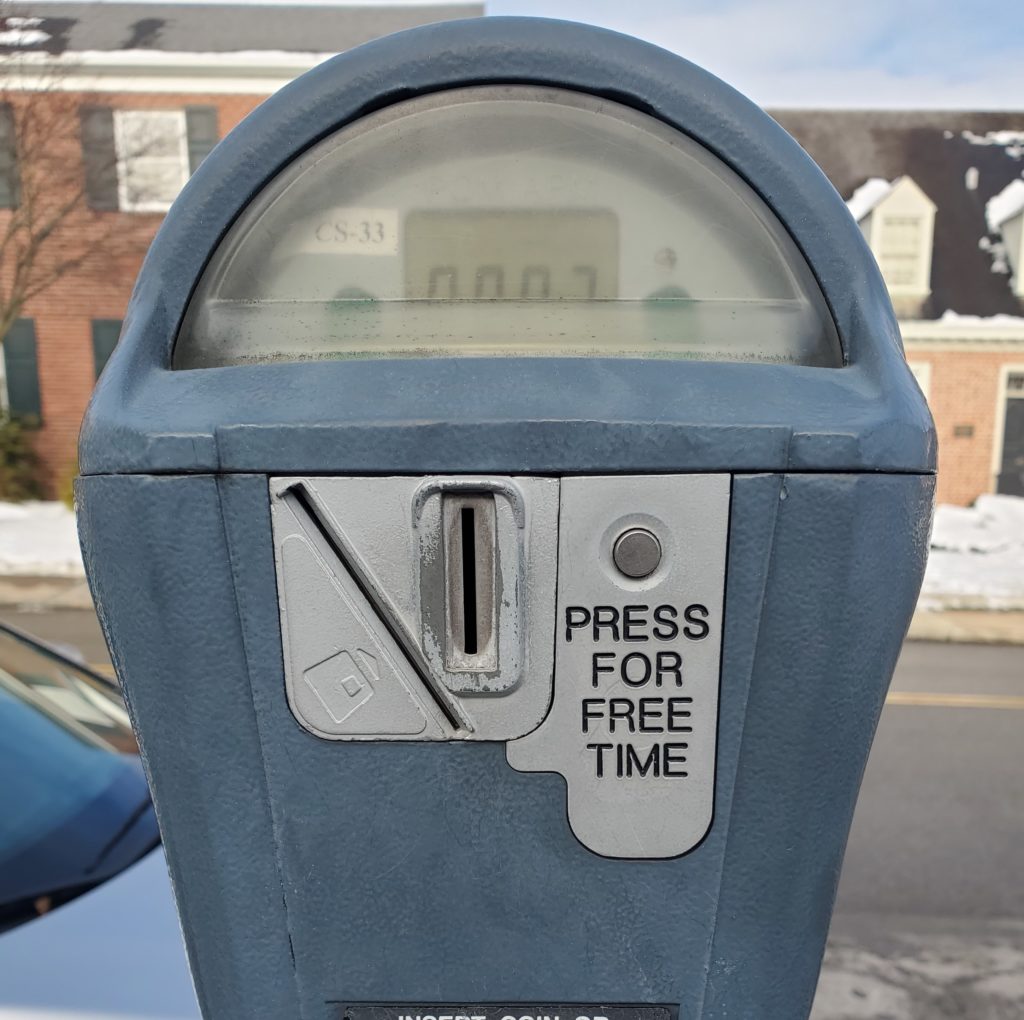 In the township in southeastern Pennsylvania where I live, the parking meters have a button on them that says "Press For Free Time."
If you press that button, the meter starts counting down from ten minutes. And you often see people after pushing that button rushing around trying to accomplish all the things they can do in the ten-minute time period.
It is an example of how time-limiting creates urgency, and urgency creates focus.
What if instead of expending all this energy to get things done in 10 minutes, people used that time to restore and recover energy?
You can do so many things to restore energy in 10 minutes or less: walking, listening to music, doing yoga, stretching, meditating, playing a video game, watching a video, calling somebody you care about, and much more.
I've implemented this by taking 3 ten-minute breaks every day. Usually one in the morning and two in the afternoon.
Most of the time I take a walk outside.
When I return to the office, I have more energy and focus.
I'm also able to move on to the next task without having "bleed over" from the last thing that I worked on. Bleed over interferes with you effectively moving to something new.
Think about creating a "Press For Free Time" button in your life to create blocks of time to restore energy, focus, and fun.