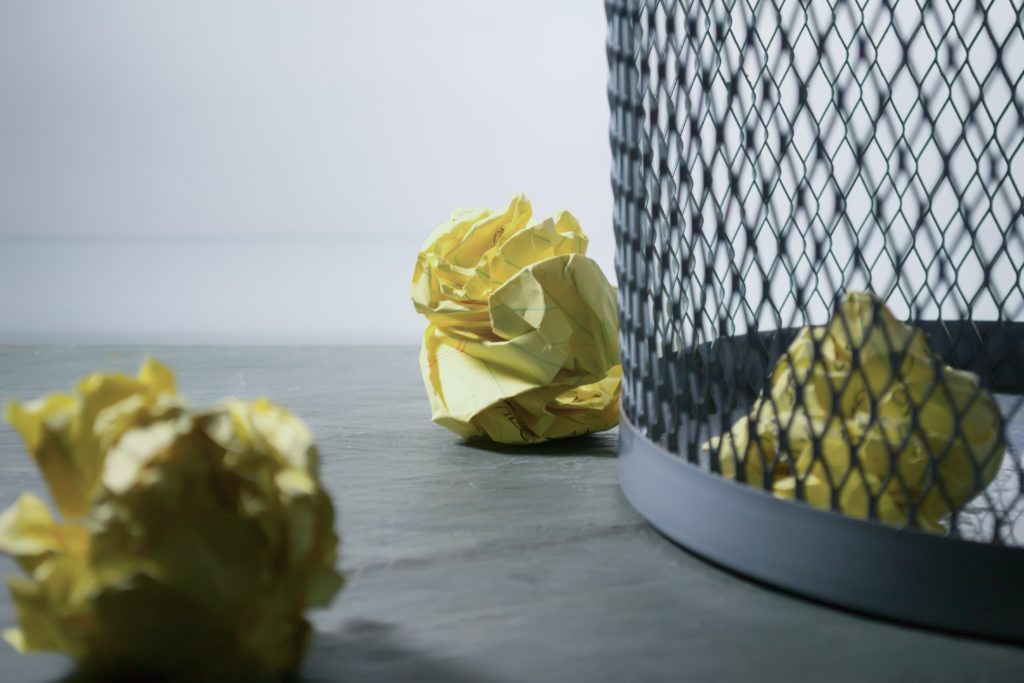 One of the realities of business is not everyone loves what we propose.
Sometimes that's a reflection of our failure to learn as much as we can about what they really need.
Other times, it's a reflection of the client's indecision. When clients don't know what they want, they often use the proposal process to try to explore their options.
And in other situations — whether it's as formal as a business proposal or just an idea you've mentioned at a meeting — people often reject our suggestions for all kinds of reasons, even unconscious ones. If you've felt the sting of rejection in business, no matter what the source, here are some thoughts about how to overcome it:
Recently, Mars Discovery District interviewed Sensibill CEO, Corey Gross about uncertainty and the value of grit.
Sensibill is a financial technology company and in the video, Gross recounts the rollercoaster ride of ups and downs that came along with a specific time in the company's history.
There was a time when Sensibill aligned itself closely with a particular institution. Negotiations were underway, they were spending countless hours and dollars on trying to establish a fully negotiated agreement.
Once an agreement was reached and sent to this potential partner, Sensibill heard nothing back.
Gross recounts their reaction, "Your first response is Panic. This is that feeling of riding a wave of momentum, but this time, feeling like you've been thrown off a cliff." But he then goes on to outline their post-panic action plan: Focus on what you can control. Sensibill focused on the partnerships that were already in flight and on forging strong relationships with them.
Gross highlights the reality that in any venture, there are things that aren't going to go your way. There will always be peaks and valleys and at times you may experience conflicting feelings of needing to persevere while feeling like things will never work out. "There's going to be a lot of stuff that's unexpected, that doesn't go your way and you're going to have to figure out a way to sort of blow through it as if it were a paper wall."
Aside from focusing on what you can control (which is excellent advice in nearly all business situations that involve some uncertainty) and sorting through the conflicting feelings that may have you bouncing back and forth between staying the course or giving up, here are some additional ideas:
Take the time to learn as much as you can about the wants and needs of the other side. Not only will that prepare you to make the best options available to the other party, but that investment of time will result in credit in the other side's "emotional bank account." And that can help establish a strong relationship in any situation.
Capture the "lessons learned." In Gross's example of the proposal above, he might decide in the future to do a "draft" the client confirms first, before moving on to a formal proposal. A draft of a proposal, idea, or plan gives you a chance to "pressure test" your ideas before they are finalized.
Don't get over-invested in your own ideas. Sometimes, we get married to an idea and somewhat over-invested in others accepting it. It's great to be passionate about a thought or solution, but make sure you temper that so you don't try to sell it harder than is necessary, or suffer unnecessarily if it's rejected by someone else.
Learning how to deal with rejection is a key leadership skill. The lessons learned not only help you move along and continue to succeed, but they form lessons learned you can share with those you lead.
Question: What are your own strategies for dealing with unexpected rejection?